Todmorden Lamplighter Festival
It's nearly time – Saturday 19th November.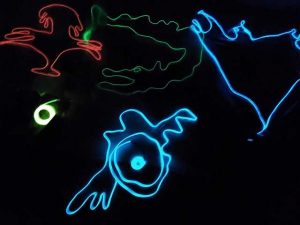 Bridge Rectifier has been working with primary school children from Year 5 of Todmorden CE School, creating a series of 'string drawings' on the theme of 'Mythical Fire Creatures'. These are being transcribed in electroluminescent wire for display in the large upstairs windows of Central Methodist Church.
Check out the main website for more event details: http://handmadeparade.co.uk/lamplighter-festival/
See you there . . . .